Pipe relining sydney
Permanent, no-dig, and fast pipe relining solutions with a 35-year warranty!
Reline a Pipe Without Blowing your Budget
6 reasons why trenchless sewer pipe relining solutions are better than the traditional "dig and replace"
Budget Friendly
Reline pipes at a fraction of the cost compared to conventional digging. No expensive excavation nor the costly restoration of driveways, gardens, or bathrooms.
Non-Intrusive
Reline a pipe without involving your neighborhood, the entire street nor re-routing traffic on the road.
Time Efficient
Our pipe relining Sydney team takes just a day or even less to reline sewer pipes without creating a mess. We don't put your life on hold!
35-Year Warranty
All of our pipe relining solutions have a 35-year warranty. It lasts way longer than the usual pipe providing a greater return on investment. 
Increased Flow
Jointless epoxy sewer pipe relining results in the increased flow, thanks to the smoother inner walls of the replaced pipe that creates far less resistance.
Eco-friendly
No waste is created for recycling or landfill because existing pipes are not removed. No added chemicals nor any leakages ensuring the environment is not harmed in any way.
domestic
We reline pipes for homeowners in Sydney whether the issue is in the middle of your garden or under the driveway without  excavation reducing restoration costs for landscape damage. Minimal disruption and downtime for the residents.
Commercial
Fully licensed and insured commercial pipe relining Sydney. We'll come to your office at a time that suits you fully equipped to clear the blockage and reline a pipe if it's needed. We have the latest pipe relining technology to repair all kinds of pipe including septic, stormwater, sewer, and concrete, cast iron, and clay.
Whether you have an inaccessible downpipe, high-rise building, concealed pipe, or just one section of the pipework is damaged we have the tools and equipment to do this without any problems.
strata
We repair, patch or reline sewer pipes with minimal disruption to the occupants of the residential or commercial properties you manage fixing problems that can be time-sensitive and sometimes very unpleasant.
STRATA or building managers hate to see tenants moving out due to repeated blocked drains or drainage problems. We fully uderstand that and hence offer a permanent solution.
How does pipe relining work?
STEP # 1 – CCTV Inspection
Our technician will put a CCTV camera down into the pipe to diagnose the state of your sewer pipe lining or stormwater system. Remember, only a CCTV inspection allows our plumbing team to locate the exact problem and suggest whether you need a pipe relining solution or not.  
Step # 2 – Unblocking The Pipe
We will clear any tree roots, blockages, or debris from your pipes by applying high-pressure water jet and a robotic cutter to ensure the inner pipe walls are as smooth as possible. Once the pipes are cleaned we'll prepare the epoxy resin liner. 
Step # 3 – Impregnation
We will insert the liner paired with the resin material into the damaged pipe to essentially create a new pipe within the old one. Now, we'll inflate the tube with high pressure so it sticks with the inner walls of the old pipe. We'll leave the inserted pipes for a few hours to dry and harden, and once that's done you're pipe problems are fixed.
***35-Year Pipe Relining Warranty***
We are so confident and proud of the product, equipment, and workmanship that we offer a 35-year warranty on our relining works. We use top notch Brawoliner material and equipment that has a life expectancy of 50 years.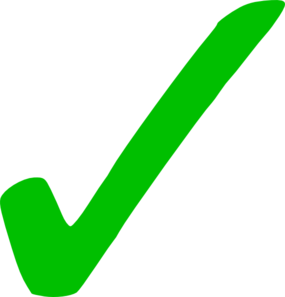 If you have any drainage issue in your installed relined pipe we will visit your property and examine the area. If the problem is due to our pipe relining works we will fix it at no cost at all.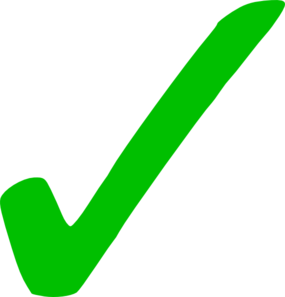 If your relined pipework has been cleaned, cleared, or modified by another reliner or plumber your warranty will be voided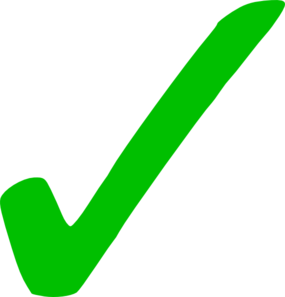 The warranty is only valid for the section of the pipe relined.
Very patient people as we took our time to confirm the proposed work was legally OK. Job very well done and within the quoted time and cost. No problems recommending them!
— Luke, Northern Beaches NSW
A friend recommended them as I was having issues with the sewer. I rang them and the plumber who came was very accomodating and detailed in explaining the issue. 
Thanks again guys for fixing our driveway 🙂
— Greg, Chatswood NSW
We were quoted $15,000 by another plumber to reline our back drain. These guys came, inspected everything, and did the job in $12,000. Absolutely delighted.
— Tina, Double Bay NSW
Pipe Relining Cost in Sydney
Sydney pipe relining cost per metre can be anywhere from $300 to $1500 or more. It's important to understand there are several factors in pricing your pipe reline job such as;
the diameter of sections that needs repairing
length of the pipe
number of bends and junctions
access to the area
Since no two sites are the same, the total cost of each job varies significantly.  We strongly recommend you contact one of our plumbers to get an accurate free quote.  After assessing and inspecting the pipe or drain with a CCTV camera, we are then able to provide you with an accurate quote. We're not able to quote on relining a pipe site unseen. 
Pipe relining cost outweighs traditional digging every single time considering the ease, time and involvement, and longevity of the solution.  
What is pipe relining?
Pipe relining often knows as drain relining is a relatively new concept in Australia. However, it is getting increasingly popular because of its modern methodology of repairing all types of plumbing pipes hassle-free and without the mess. First, a CCTV camera is used to inspect the pipe and locate the exact problem. Then pipes are blasted with a water jetter to clear any blockages. Next epoxy resin liner is prepared and inflated. Finally, the liner is inserted and placed in the damaged section of the pipe. 
How long does sewer pipe relining last?
We offer a 35-year guarantee on our relining work. Also, we use Brawoliner material which has a life expectancy of 50 years offering you a long-lasting and durable pipe repair work.
Will pipe relining stop tree roots from entering my sewer?
There is no shrinkage of the liner and it completely bonds with the host pipe with no chance of tree roots entering the pipe relining. 
What type of pipes or damage can be repaired or relined?
Our pipe relining experts in Sydney can help reline an entire pipe, section of a pipe or stop and start anywhere within the pipe. We can repair all types of underground pipes including stormwater, concrete, cast iron, clay, PVC, pressure and sewer pipes.
How much does pipe relining cost?
Sewer pipe relining in Sydney cost per metre can be anywhere from $300 to $1500 or more. The cost for a household can go lower or higher depending on the diameter of the sewer pipe, the number of joints, the length, and accessibility of the affected section. That means, the more severe and complicated the problem, the higher the cost.
How long does pipe relining take?
Most sewer pipe relining jobs are successfully finished within a day or two given the existing access points are used where possible.
Is pipe relining worth it?
The epoxy pipe lining is exceptionally resilient. It can last for up to 50 years and is covered by warranties. When you consider all these benefits, it becomes evident that it is well worth the money spent.